HALLOWEEN.
The holiday that always seems to creep up out of nowhere.  If you're like me, you suddenly find yourself without a costume, idea, or time to thrift for something epic. Which is usually OK, until you show up to a sweet costume party wishing you'd put in even an iota of effort. Because dressing up is fun and doing it well is the best gift you can bring to a party.
This year -- to help us all -- I put together five pretty simple costumes using some of the more popular Seamly.co pieces and other stuff that's either already in your closet, or is easy to thrift or borrow. Of course, I don't want to be the only one at the party in full costume, so pretty please share any Seamly.co Halloween photos using the #seamlyco tag on Instagram! And if you've got ideas, post them in the comments section below.  
HERE WE GO...
---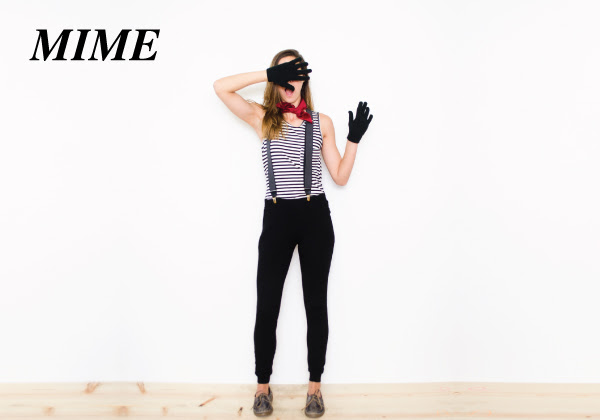 ---
WHAT YOU'LL NEED
---
No Sweat Pants
Vallynne Tank
gloves, red scarf, suspenders  
---
WHAT YOU'LL NEED
---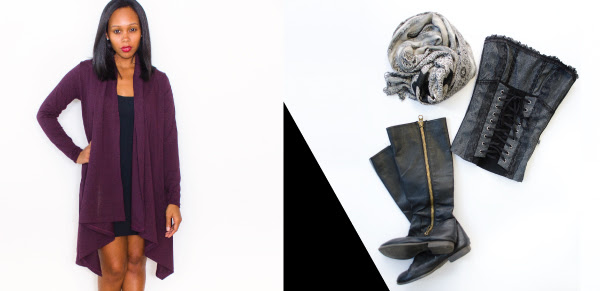 Deep Plum Wrapped Cardigan
boots, corset, and a scarf for the headwrap This might be my favorite. The corset goes over the Wrapped Cardigan, and layers of necklaces + an eye patch would really crank this up a notch. Leggings or pantyhose would be great for cold weather!  
---
WHAT YOU'LL NEED
---
Black Basic Maxi Dress
The key to the 
Breakfast at Tiffany's
 costume is to turn the Basic Maxi Dress around backwards, and then add a chunky necklace. Black gloves and a little tiara-like hairpiece would make this perfection.  
---
WHAT YOU'LL NEED
---
Ivory Summer Wrap
belt (or rope) and a headpiece Bonus items: gold arm cuffs and 
Sseko sandals
!  
---
WHAT YOU'LL NEED
---
Black Convertible Pantsuit
OK, so this one could use a little help. Like a black bomber jacket, open toe heels, red lips. I pictured 
Hanna's styling from Gold Polka Dots
 when I originally came up with this (check out outfit 3 on her blog). To tighten the legs up, I just tied a knot around the bottom of each pant leg!
---
HAPPY HALLOWEEN!
Leave a comment
Comments will be approved before showing up.