#seamlygals,
I had something totally different on tap for this week. 
But it'll have to wait, because it's 
11PM
 on Monday and I must. share. this:
The jacket we designed together is real - really real - and it's amazing.  During the first 18 months of Seamly.co, I was on the fast track through production and launch ALL THE TIME. I had so little time to select, refine, test, perfect. While most things turned out great, I hated that rushed feeling. Over the last 6 months, I've done the complete opposite.
I took my sweet time looking for fabrics, and consulted a designer to select the final swatch (a hempcel twill, biodegradable). She pulled the design together, and over the course of a month we refined it, and asked for your feedback.
We took your notes into account, made some tweaks, and started patterning. The first sample was fit on a professional fit model (my studio-mate, Jesse, who was sogenerous and helpful) and we worked with an expert pattern maker that came with great accolades.
It took a few months to get the fit, drape, shape, zippers, and buttons just right, and it was totally worth it. The result is something I feel excited to produce and put out into the world. Here's a peek, in the actual fabric (though it will be black, not neutral)(and this one's not my size -- it'll be more fitted).
More to come as the new Utility Jacket (name TBD?!) comes to life. Next step is sorting out our manufacturer, doing a small test production run, and launching a Kickstarter campaign!
With many thanks,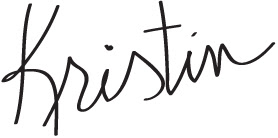 Leave a comment
Comments will be approved before showing up.